Uniiq Kombucha – Pink Guava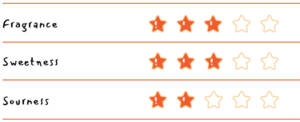 Let your taste buds bloom with a tinge of elegant and romantic scents that delight the mood.
Ingredients
Filtered water, live kombucha culture, organic cane sugar, fibersol 2, mulberry, black tea.
*The sugar used is consumed by the living kombucha culture during fermentation.
Health Benefit
Helps to increase intestinal bifidobacteria and maintain a good intestinal environment.
Gentle Reminders
• Can be kept at ambient temperature, best served chilled.
• Keep in refrigerator and consume within 3 days after opening.
Caution
• Not recommended if you are pregnant or breast-feeding. Any concerns should be discussed with your healthcare professional.
• Product contains natural sediment from tea.
• Do not shake.

Description
The only kombucha with 4500mg Prebiotics. Taste sparkling and best drink chilled!